Following types training is carried out to all the security personnel.
Basic Induction Training.
On the Job Training.
Refresher Training.
Specialised Training.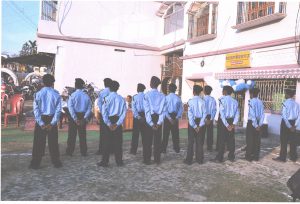 BASIC INDUCTION TRAINING
After a strict selection keeping in view the minimum education qualification and standards as per the policy of the companies all personal are put through basic training for 07 days where they are taught and frilled for discipline, behaviour/manners and basic security duties by our qualified training staff.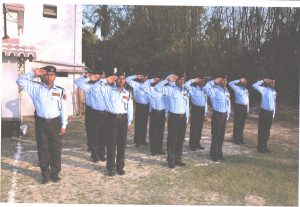 ON THE JOB TRAINING
After the basic training security personnel are detailed for to a unit/establishment where he is given on the job training for 7 days by training officer, field officer?? , Site-in-Charge, Security officer Supervisor?? of the area where he is taught about the duties at a particular place/post.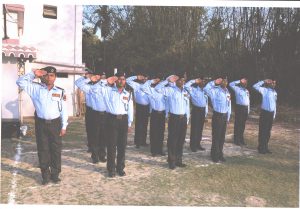 REFRESHER TRAINING
All the security personnel are put to refresher training after 6 months of duty where the informed and updated about new developments in security and industry. Their memories are refreshed by the training staff.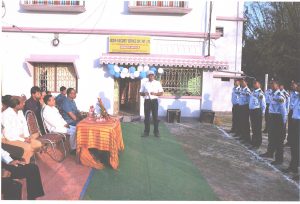 SPECIALIZED TRAINING
Decision makers and some highly secret and sensitive areas are vulnerable , to various threats, if the clients desires that man should be specially trained for this a high security oriented training as per the clients requirement to meet any type of unforeseen circumstances?? is also given to men.